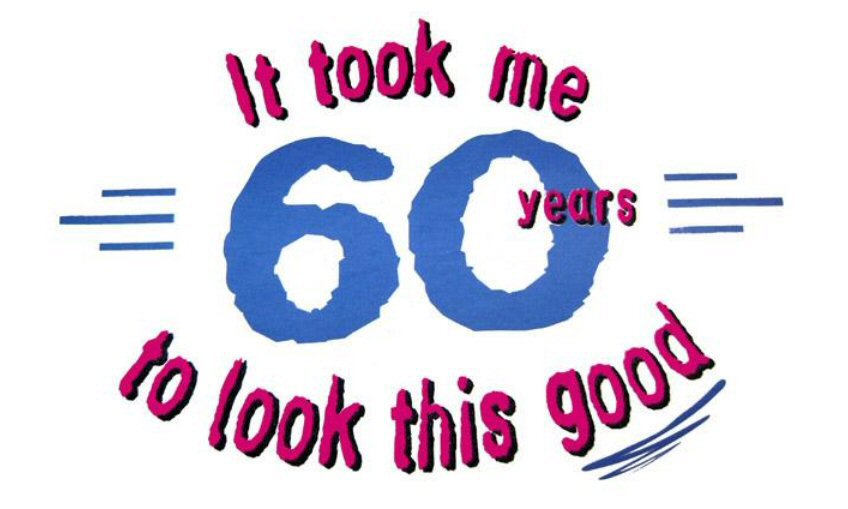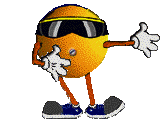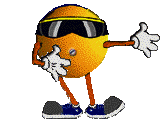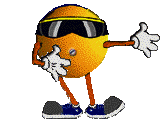 Anna Skeriotis Karvounides, Rita Reeves, Jeff Bennetts, Diana Staubs Madonio, and Patti Postlewaite Hetrick
with Dennis Denham (hiding in the left/rear),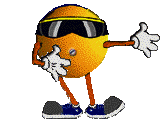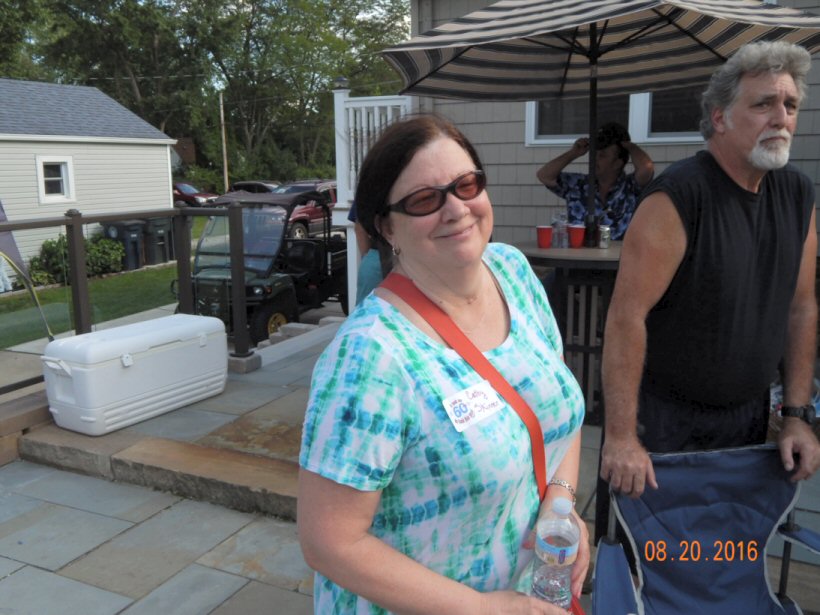 Cathy Skinner Bondurant and Jeff Bennetts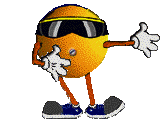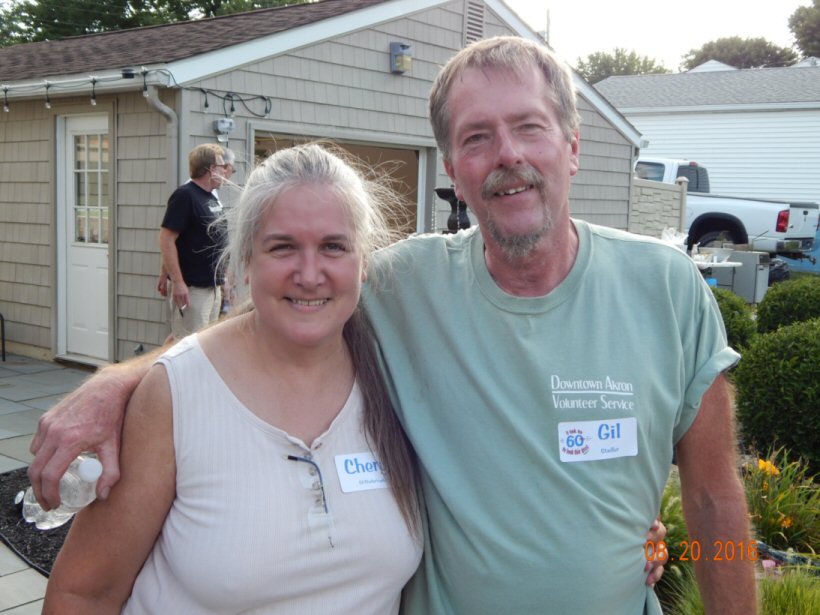 Gil and Cheryl Stadler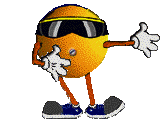 Christine Labbe Fox (and Cindy Grill Newell's eyes!! LOL)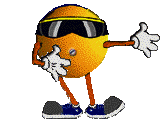 Ok...let's see how good I really am...
L - R:
In the back row, there's Tina Thacker, Sue Pascu Midcap, Kathy Callahan Livak,
Cynthia Pirogowicz Sheeks, Karol Kocher Brown, RoseMarie Livigni, and Sheila New Herron.
Then, in front of them, there's Kathy Kocher, Nancy Hawkins, Debbie Latham Guthier,
Diana Staubs Madonio, Patti Postlewaite Hetrick...and, making sure he got in on this....Jeff 'Jeffy' Boggs!
(Jeffy came all the way from Arizona to celebrate with us!)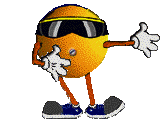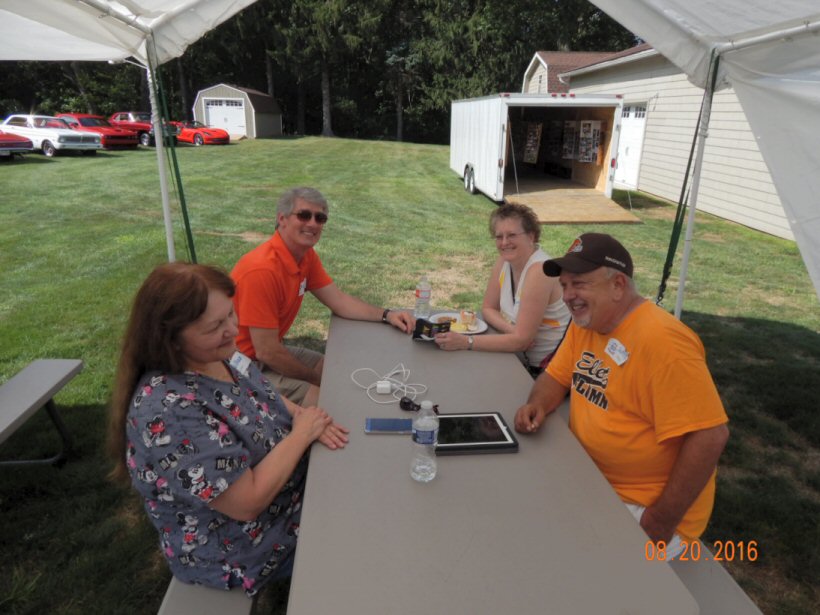 On the left: Cole Diaz, and behind her is Paul Sprouse, Leanne's husband.
On the right: Jeffy and behind him is Leanne Cox Sprouse.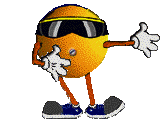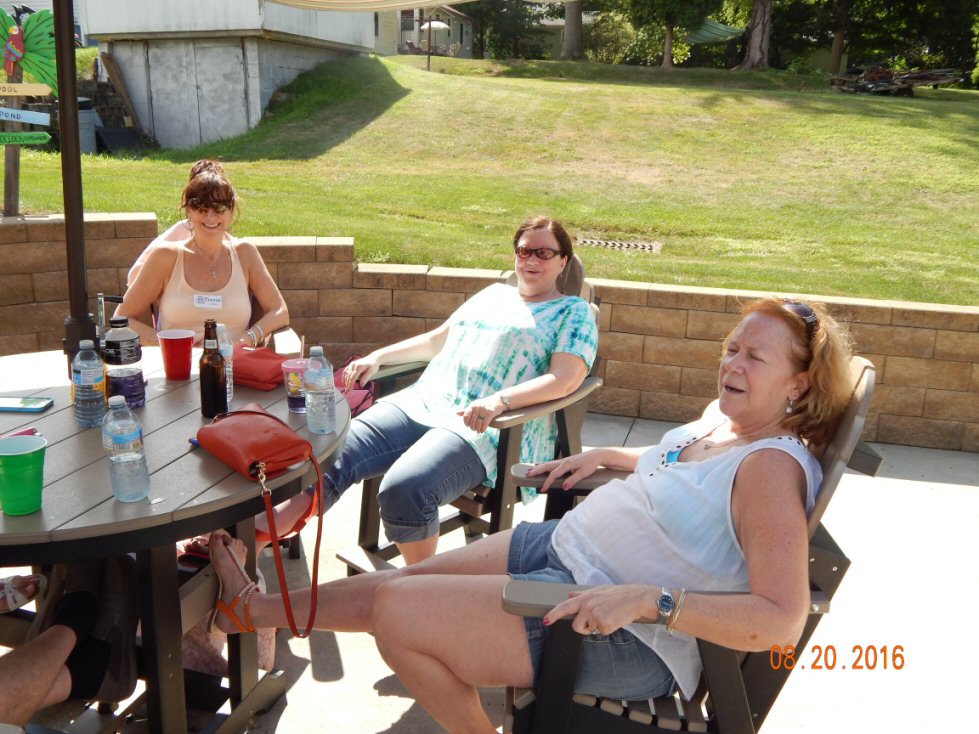 Here's Connie Lute Miller, Cathy Skinner Bondurant, and Cindy Grill Newell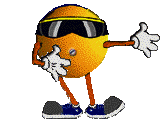 Cynthia Pirogowicz Sheeks, Kevin Marsh, Nick Grimaldi (Class of 1973, and a good friend of ours), and Sheila New Herron's friend, Ed.
Kevin's home is now in Florida, as are Sheila's and Ed's.
They couldn't wait to get up here to see us!
YAY!!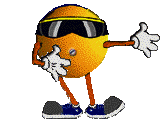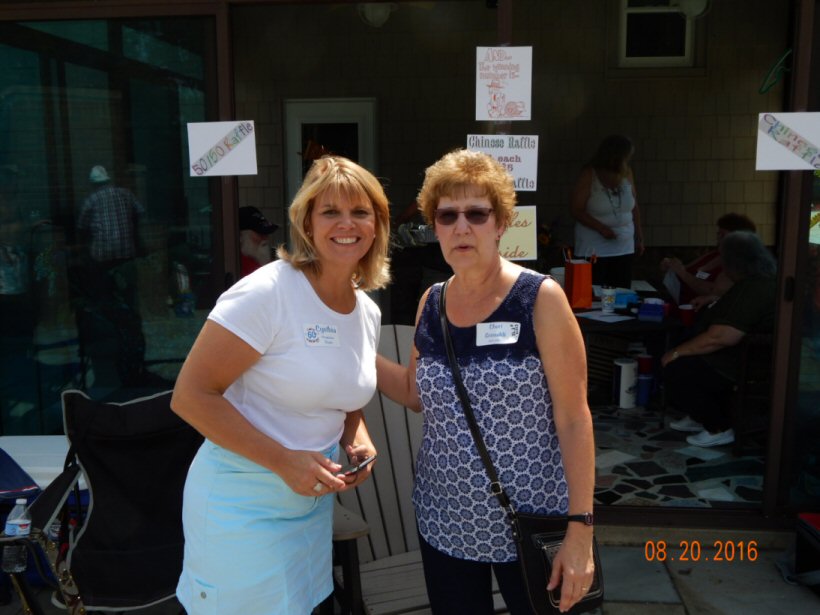 Cynthia Pirogowicz Sheeks and Nick Grimaldi's wife, Cheri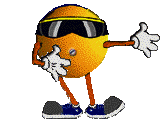 David Byard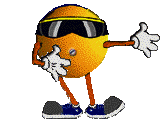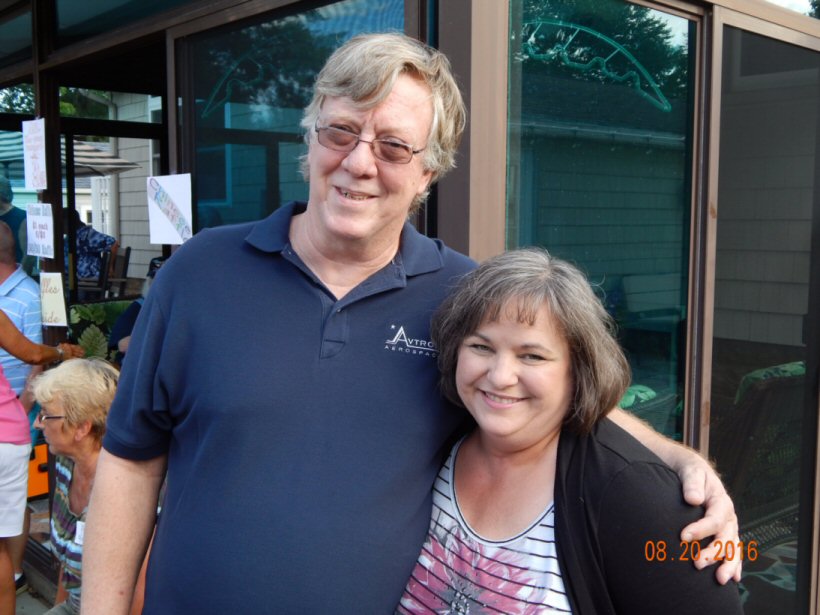 Here's David Turnmire and Kathryn Thomson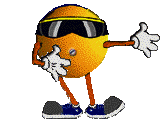 Debbie and Randy Maust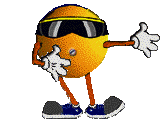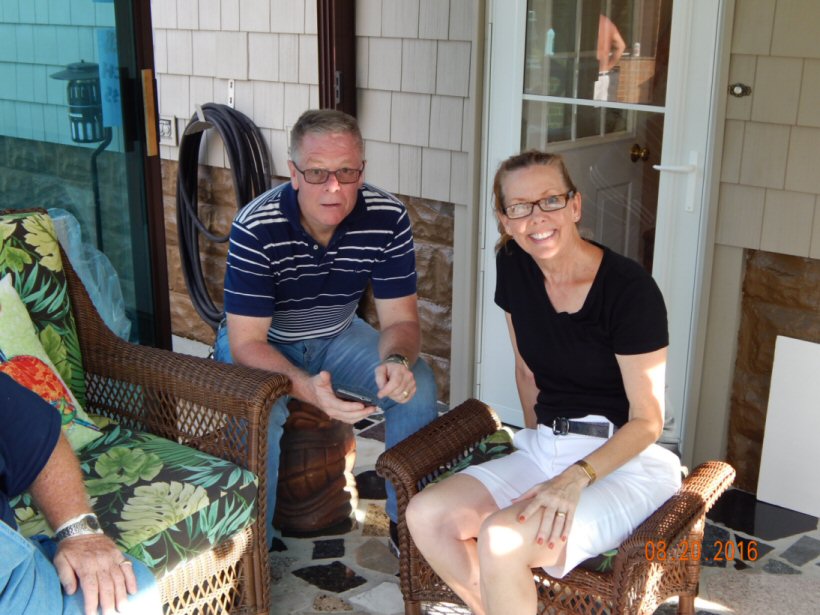 David Byard and Kathy Callahan Livak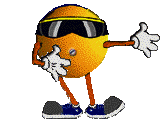 Dave Byard, Kathy Callahan Livak, and Paul Suso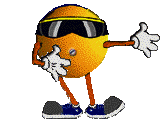 Dennis Denham, Karol Kocher Brown, Candy Manning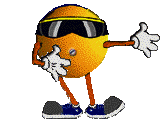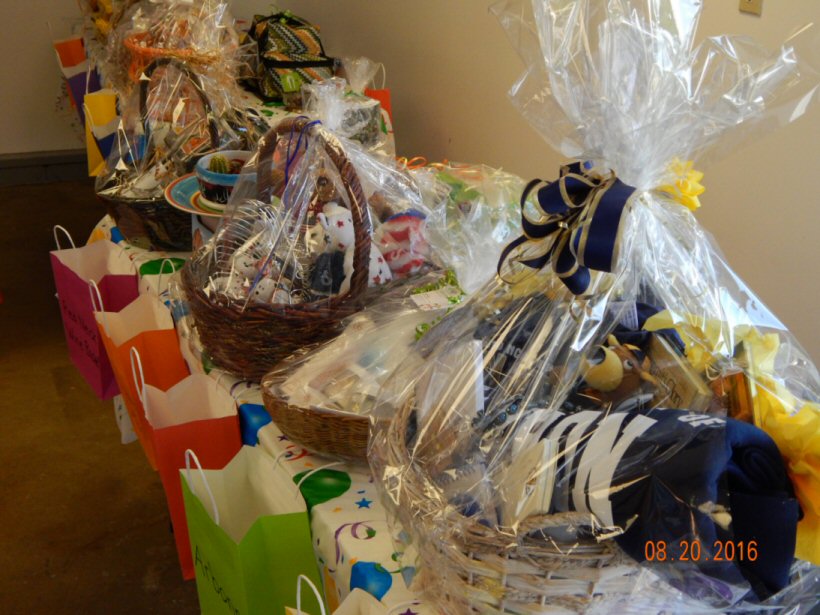 WOW!!
We had LOTSA raffle prizes!!
(Thanks, very much, to all who made sure we DID have a lot of prizes)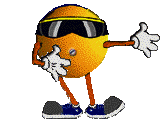 Diana Staubs Madonio, Anna Skeriotis Karvounides
WooHoo!
Anna won a raffle prize!!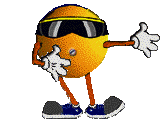 Lotsa folks took part in the Chinese Raffle....
...too many to name (especially with their backs to the camera)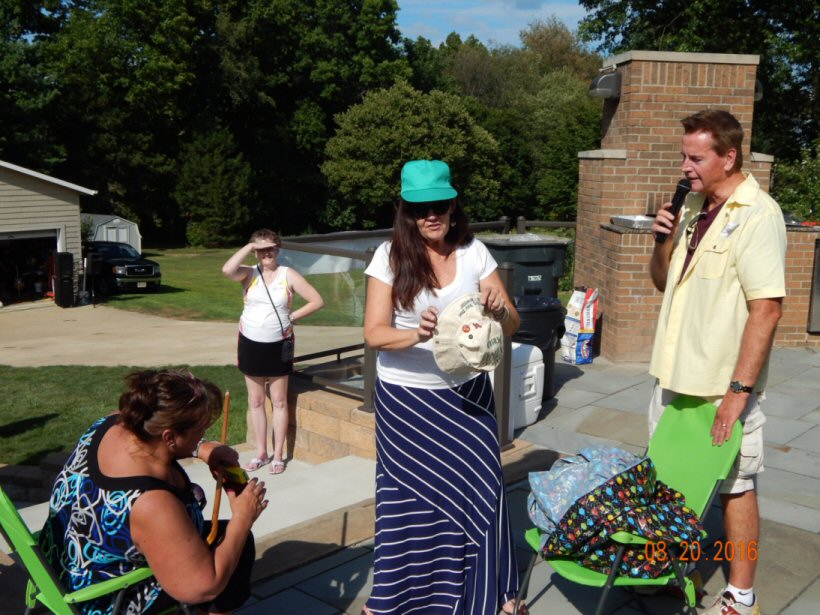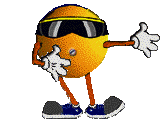 Don Harvey and Tina Thacker
(going by the name tags, I'm fairly sure Don doesn't know WHO he is...)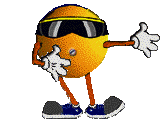 These folks think they're 'The Village People', spelling 'O-H-I-O'
Maybe they need hobbies....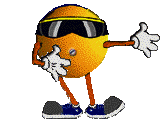 Ellie Fotion Ahan and Deb Grable Laferty
(I don't think that's the right way to play 'chicken', girls!!)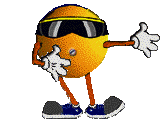 Ellie Fotion Ahan, Rick Usner (Pam Stephens Decker's brother-in-law) and Pam
Rick and Pam came from Texas to join us.
Thanks for coming, friends.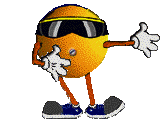 Don Harvey and Tina Thacker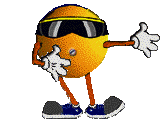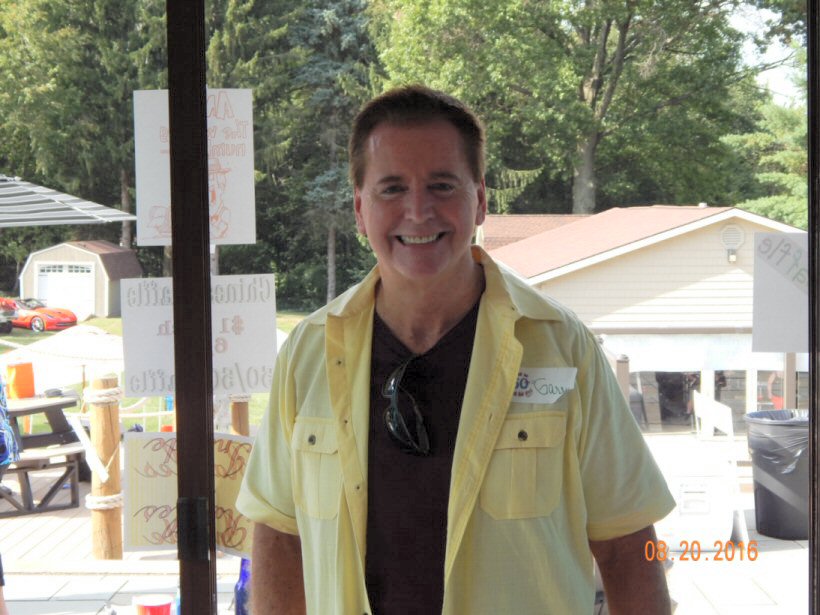 Hey!!
There's Garry!!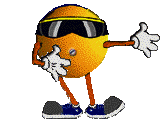 Two of my dearest friends, Garry and Linda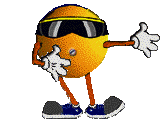 Gladis and Greg Westmeyer on either side of Karol Kocher Brown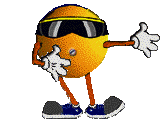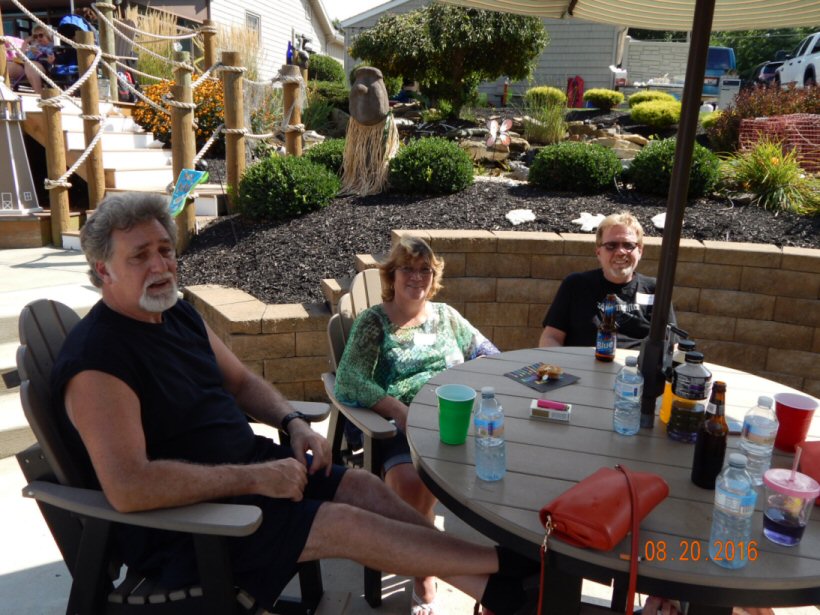 Jeff Bennetts, Janice Newcome Schwarzinger and her husband, John Schwarzinger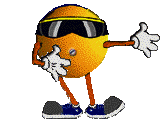 Janet Stump Feeman and Jerry Feeman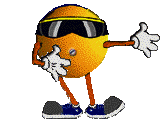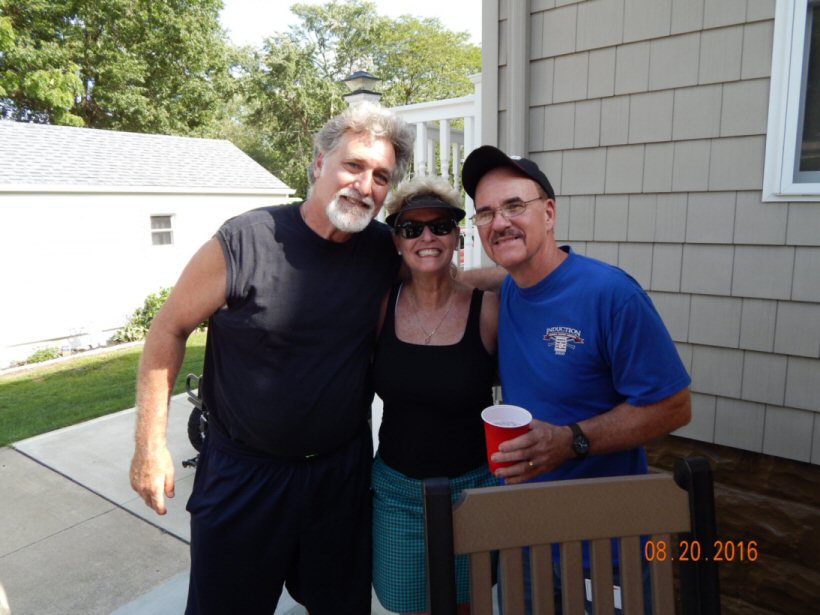 Jeff Bennetts, Kathy Kocher, and Paul Suso
Kathy now lives in Colorado, and she came all the way to Akron to be with us.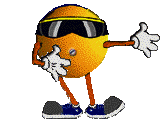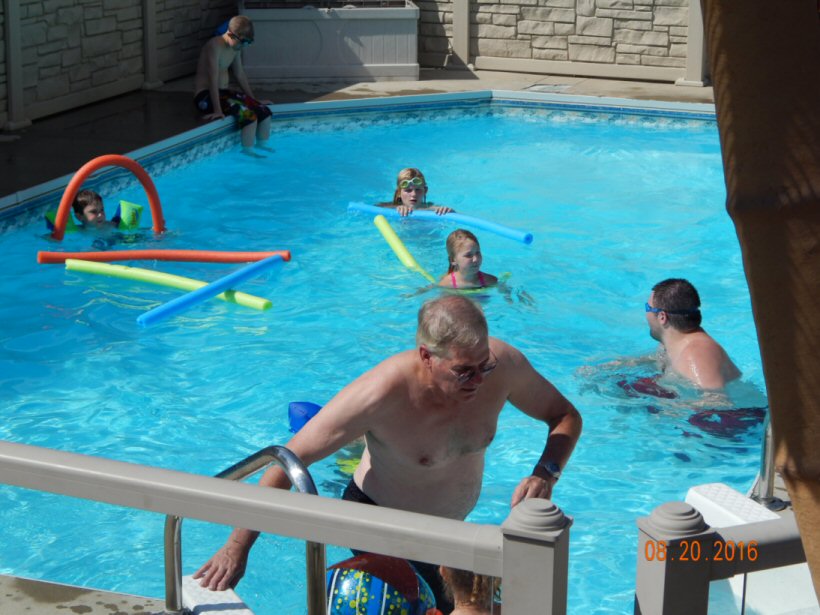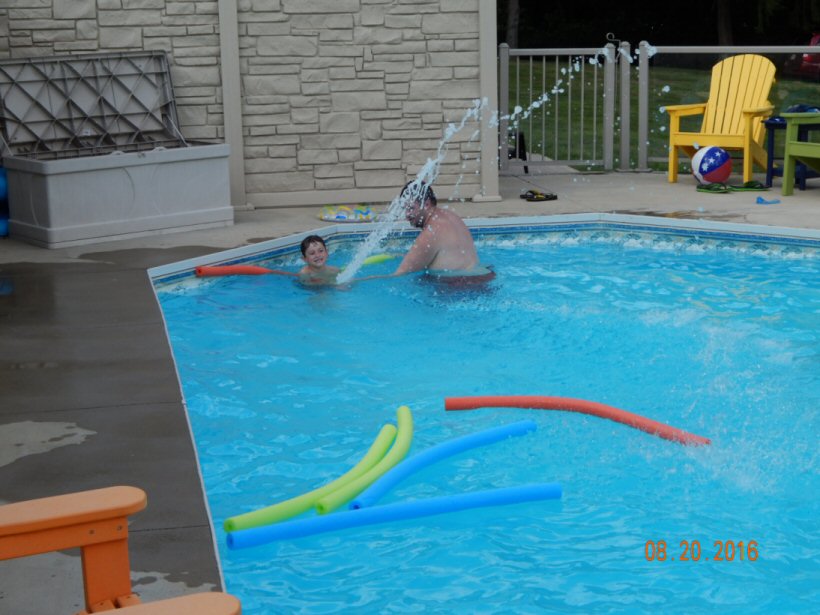 Anyone have a Gold Medal handy?
It seems we have some Olympic swimmers in the pool!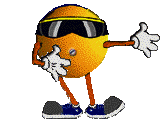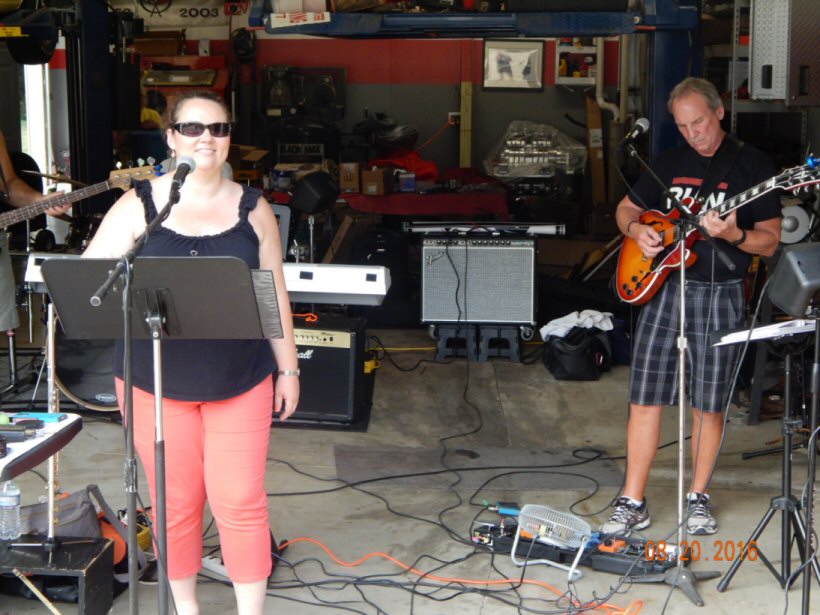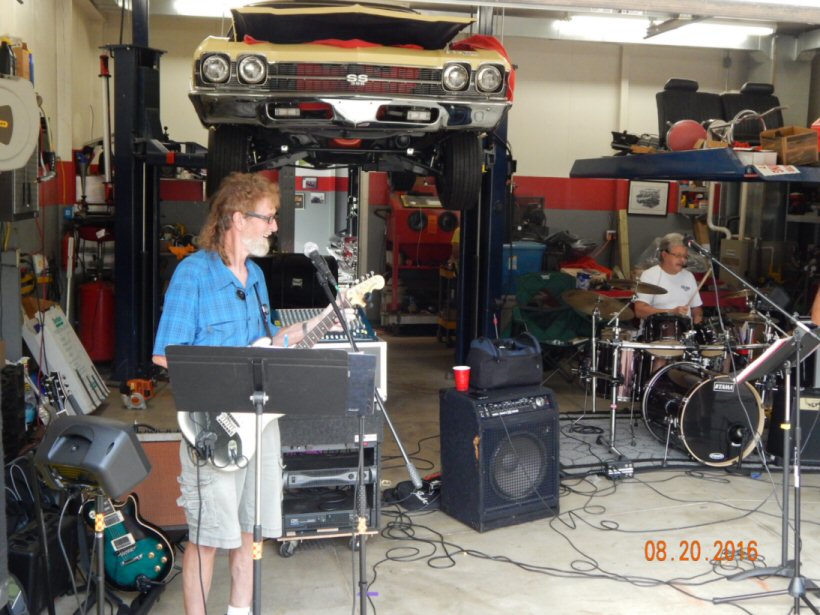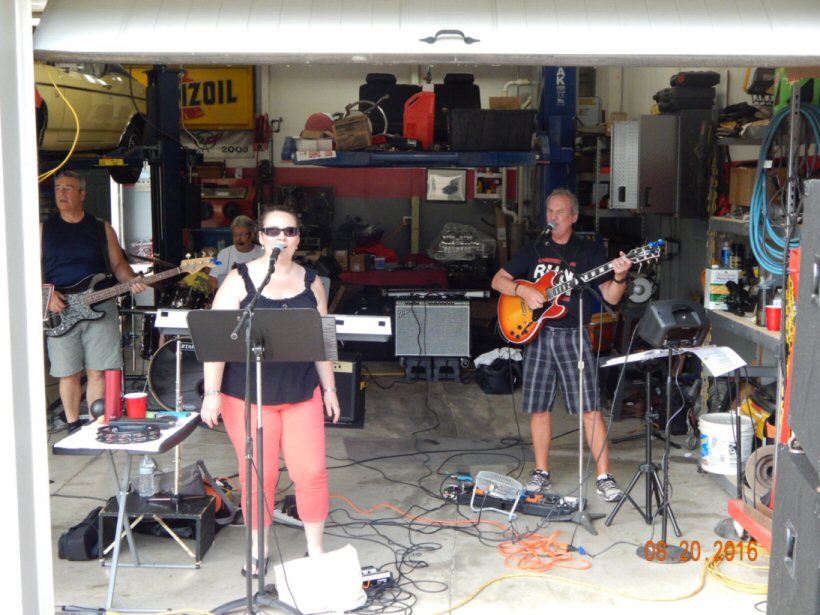 This is the band we were lucky enough to have for entertainment = 'The Justin Other Band'
Sue Pascu Midcap's daughter, Jen Midcap, is their Lead Singer.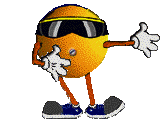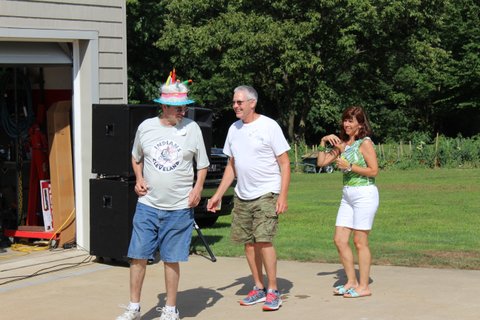 Karl Krausse and the Westmeyers, enjoying the music!!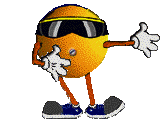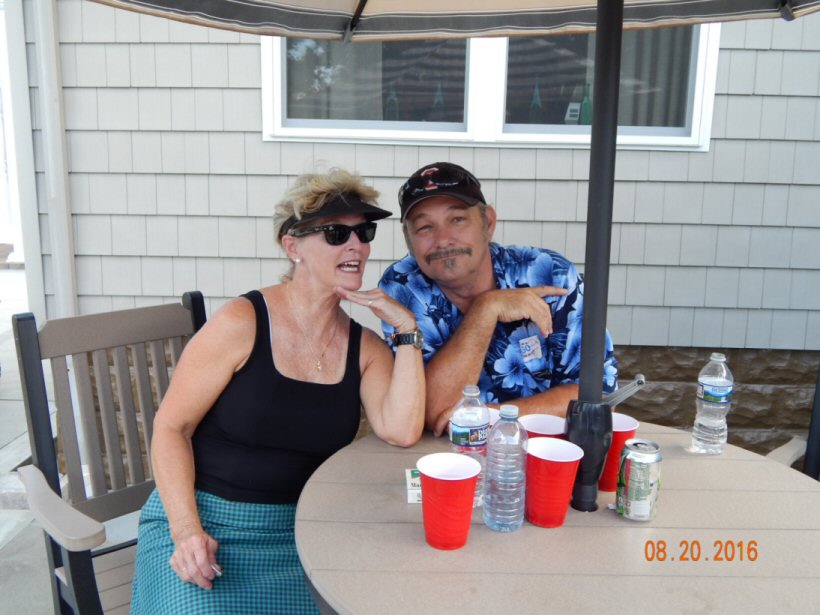 Kathy Kocher and Dennis Denham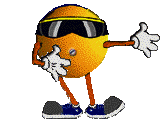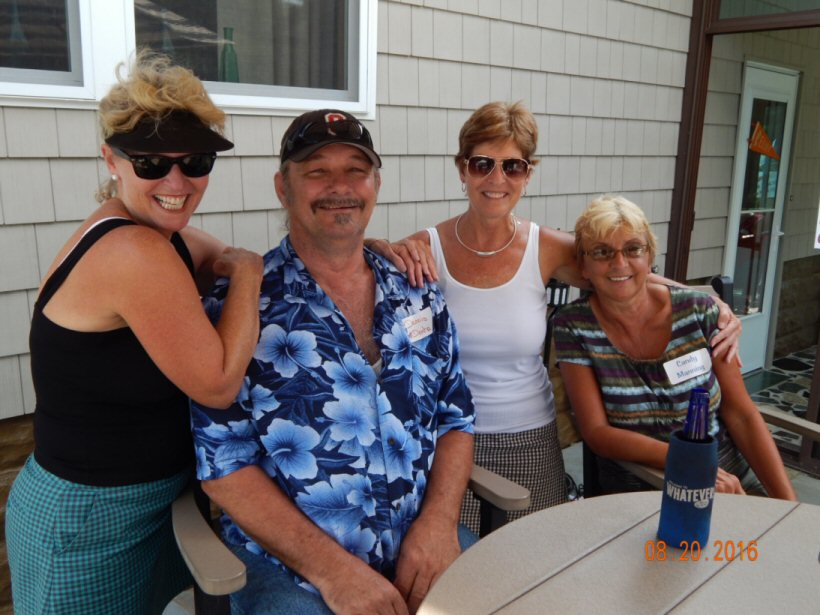 Kathy Kocher, Dennis Denham, Karol Kocher Brown, and Candy Manning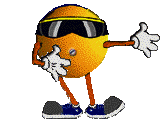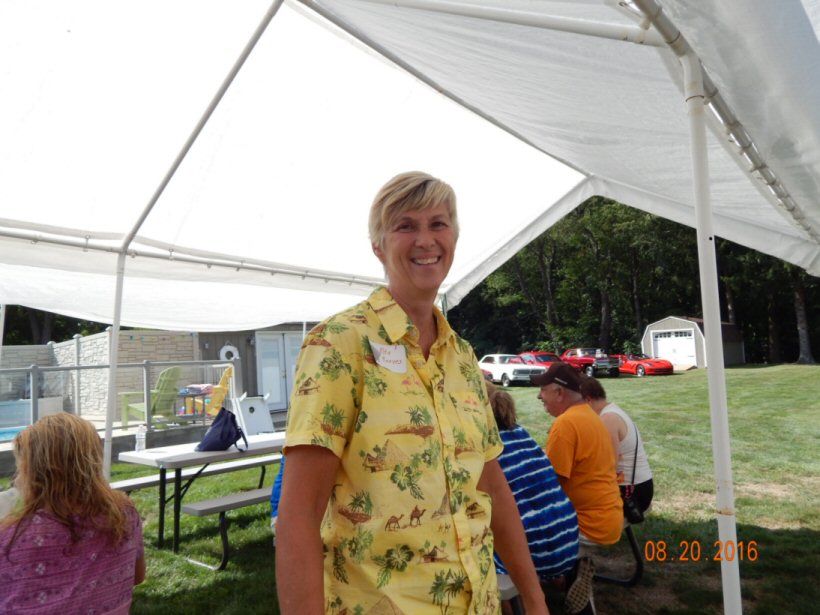 Rita Reeves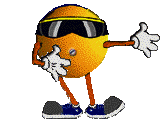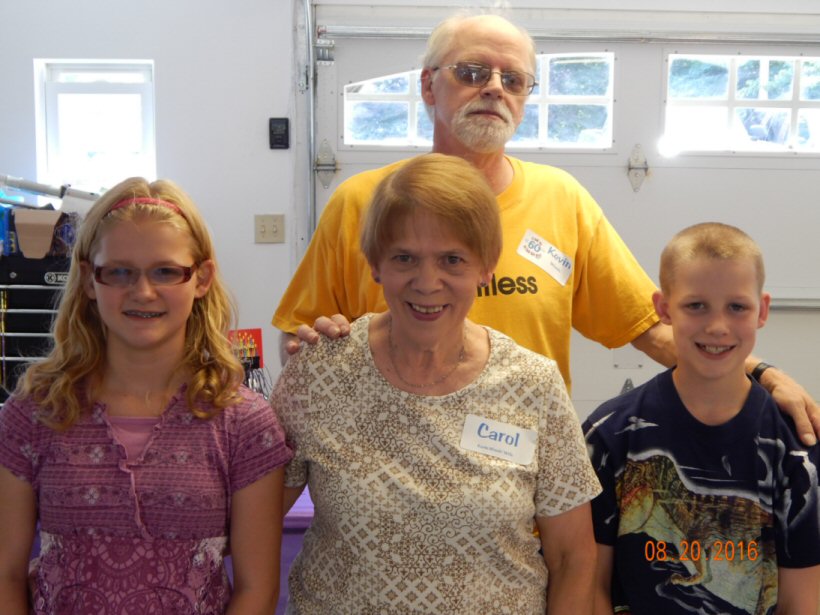 Kevin Woods, his wife, Carol, and their grandchildren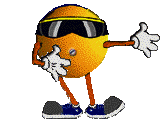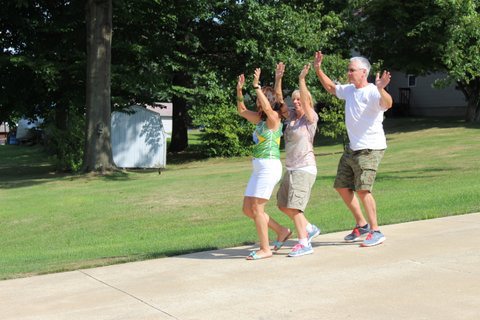 STILL lovin' that music, but now they have Lemonade Jennie involved!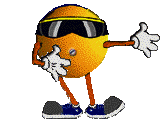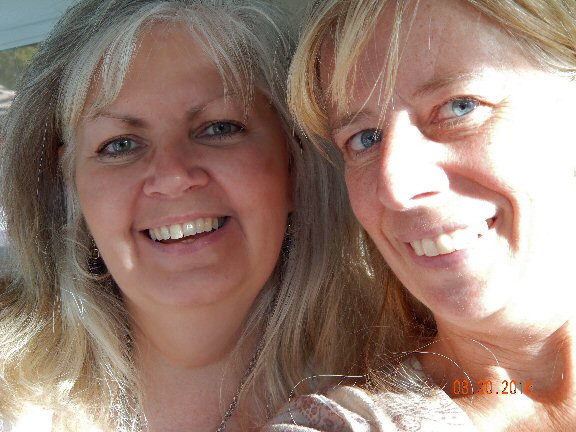 Luanne Pirogowicz and Jennie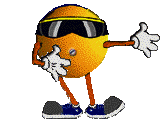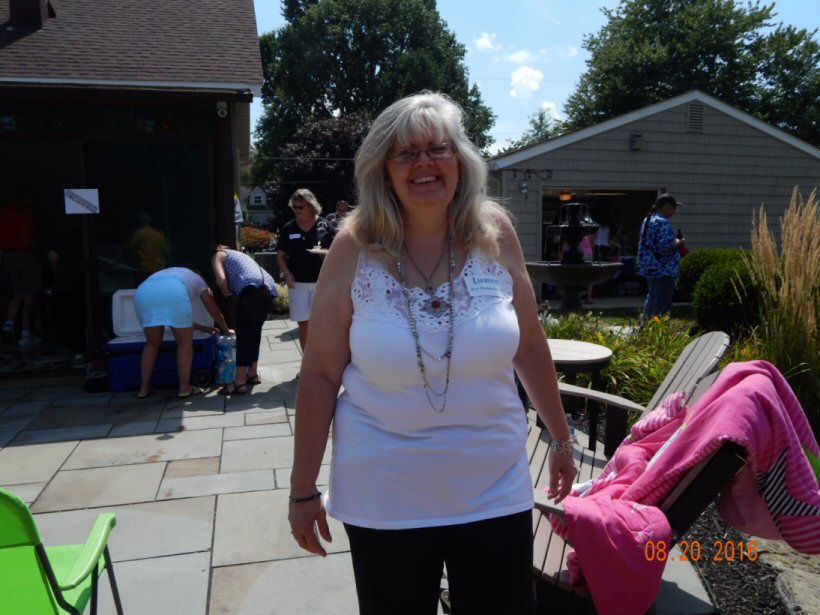 Luanne Pirogowicz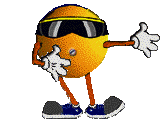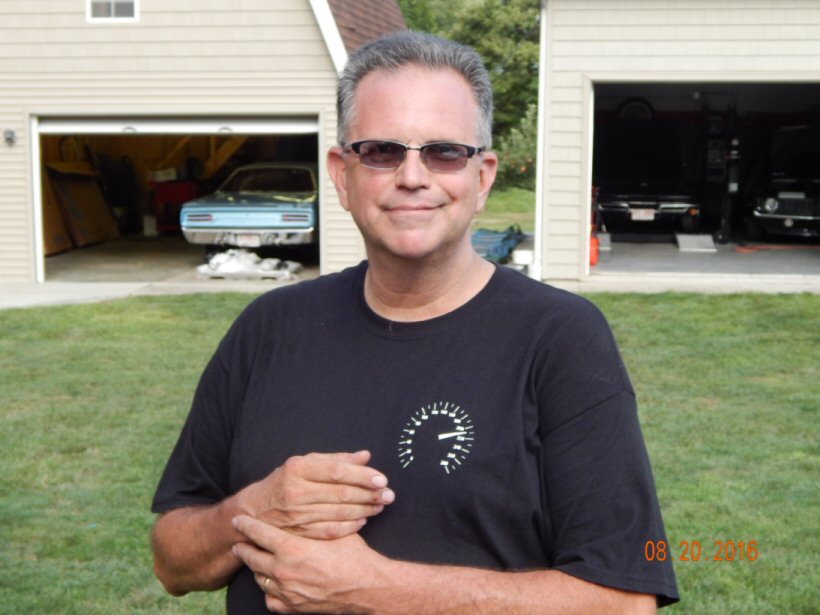 Looky there!
We caught up with our host,
Mark Manning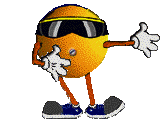 Mike and Sue Longo
who came up from Vandalia, OH (outside of Dayton) to be with us.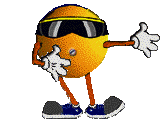 Nancy Hawkins and Chris Koerber
Chris came in from Tennessee for our party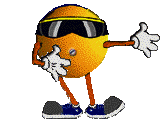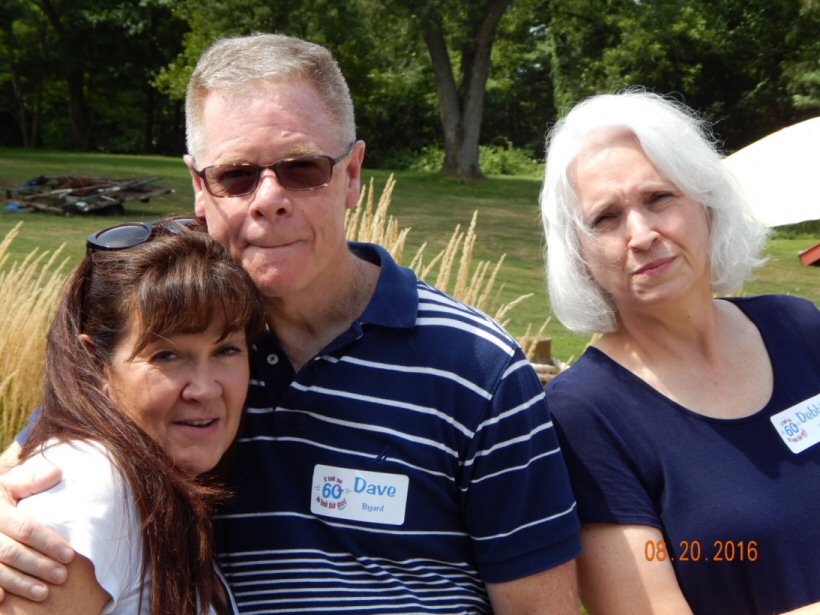 Nancy Hawkins, Dave Byard, Debbie Latham Guthier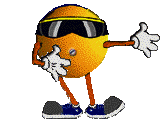 Patti Postlewaite Hetrick, Nick Grimaldi, Sheila New Herron, Rosemarie Livigni Heppe
Cheri Grimaldi, and Sam Laferty, who is Deb Grable's husband.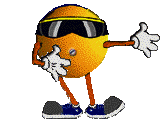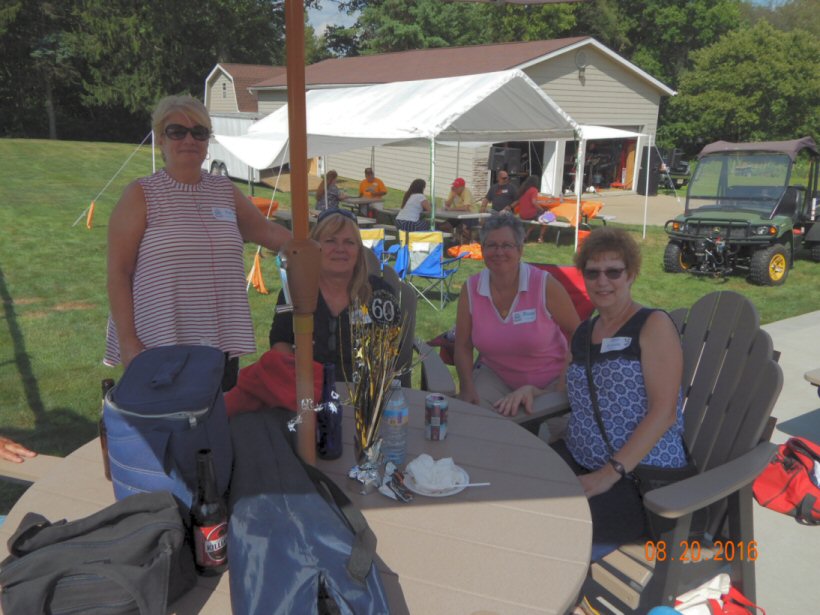 Now we have Patti Postlewaite Hetrick, Sheila New Herron, Rose Livigni Heppe, and Cheri Grimaldi
...so, where are Nick and Sam??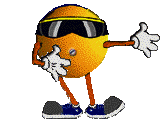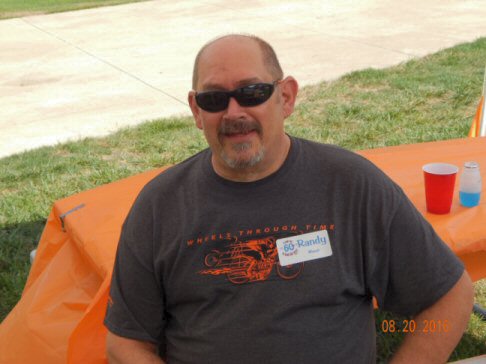 Randy Maust
just chillin'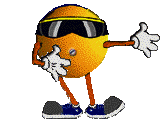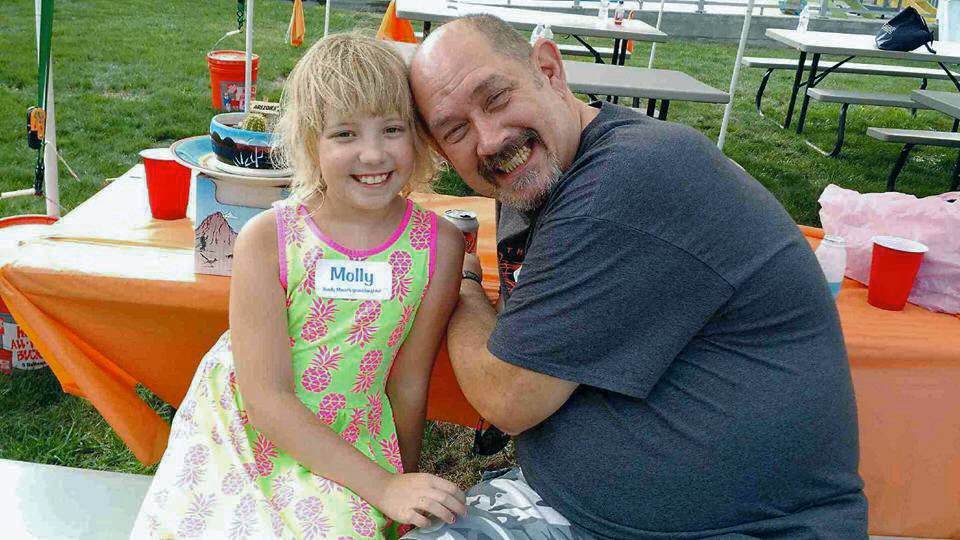 Randy, and his beautiful granddaughter, Molly.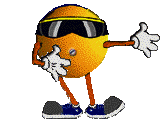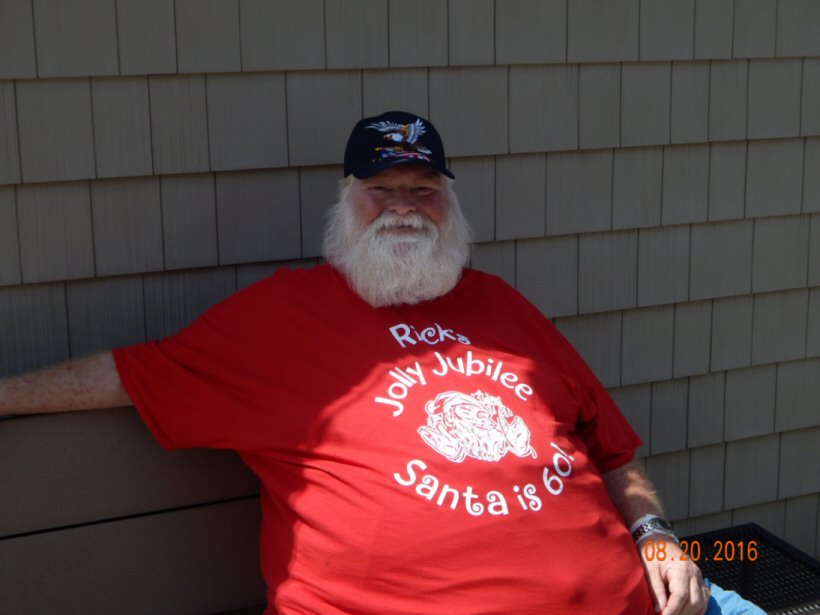 Hey!! It's Rick Dickey...all the way from Philly!!
Look at that shirt!!
WooHoo!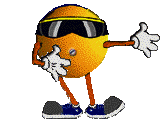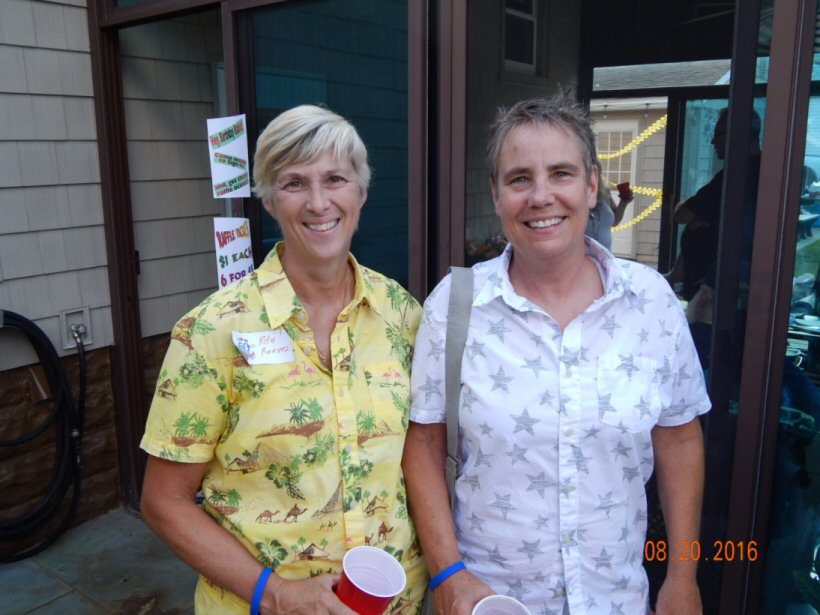 Rita Reeves and her partner, Debbie Johnson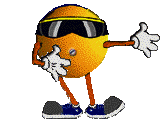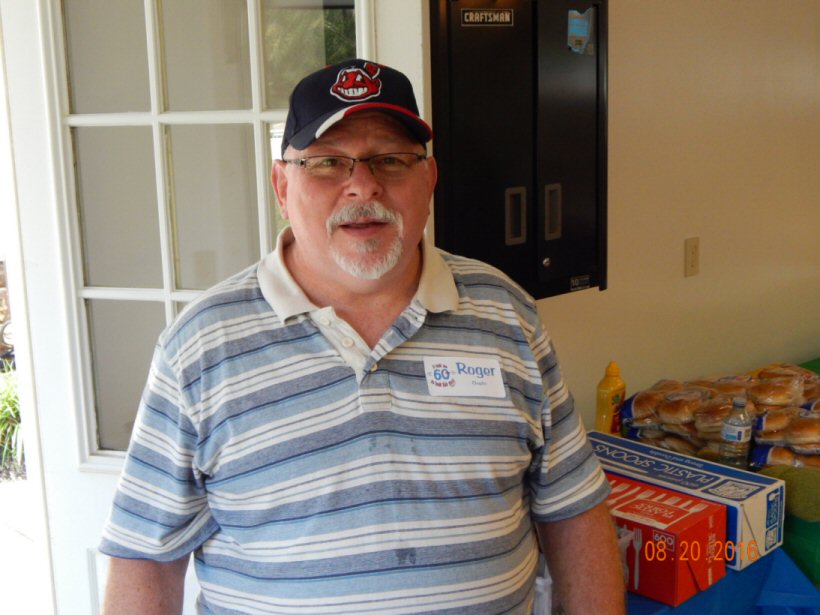 Roger Chaplin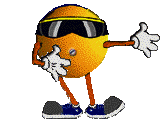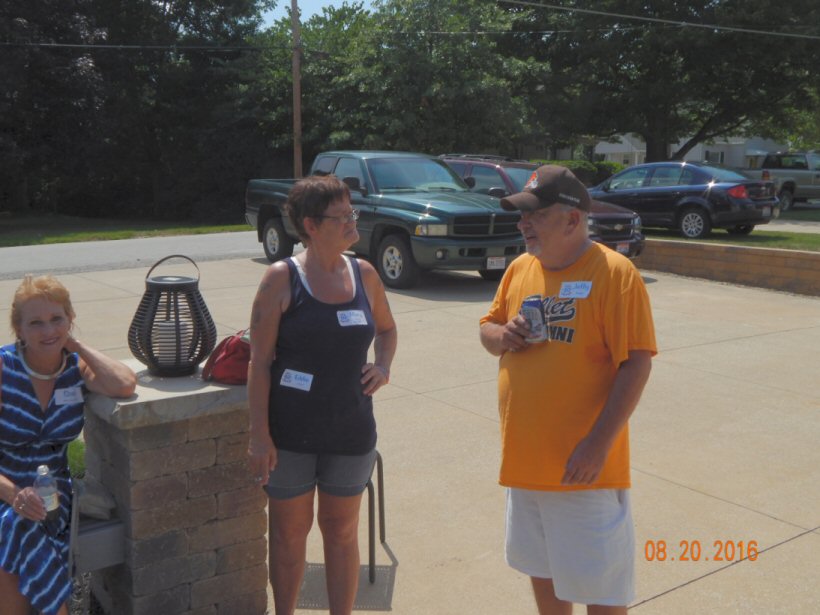 Sue Longo, Mary Derrig, and Jeffy Boggs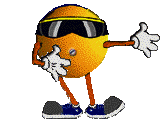 Sue Pascu Midcap
Always smiling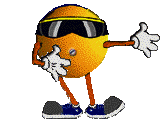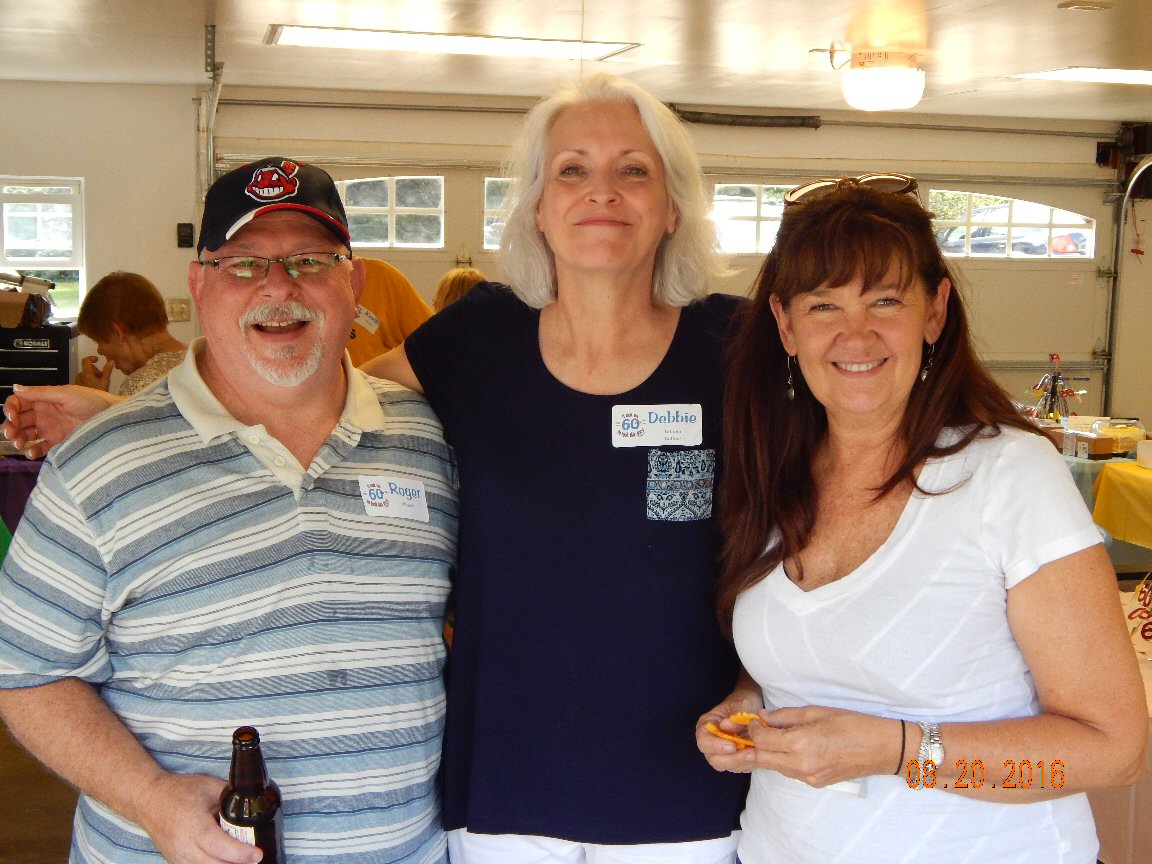 Roger Chaplin, Debbie Latham Guthier, and Nancy Hawkins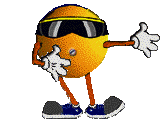 Valerie Smith, who came from Georgia to be with us, and Ellie Fotion, who came in from Maryland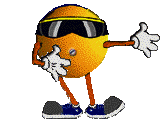 It's always good to see these guys:
Wayne Wilson and Kevin Woods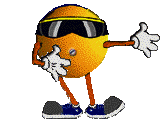 Let's look at some of the Snap Shots of this day...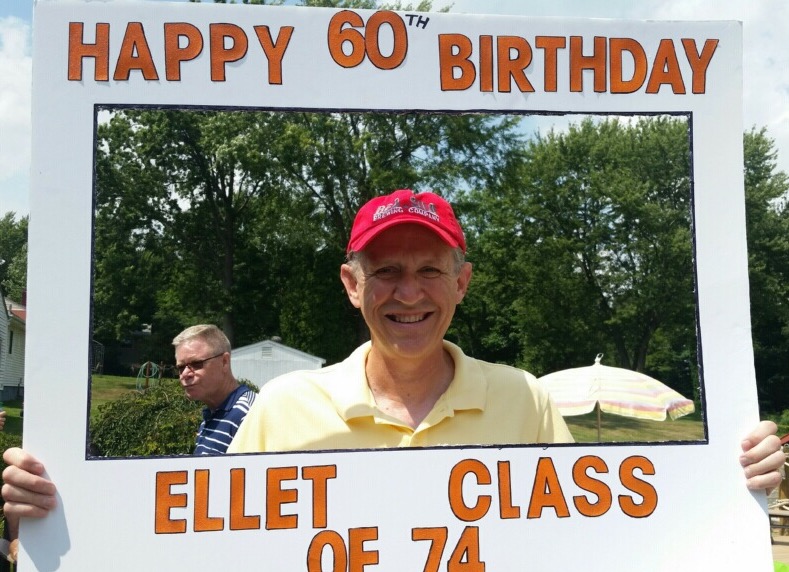 Chris Koerber, in 'Snap Shot'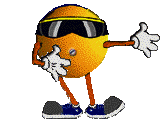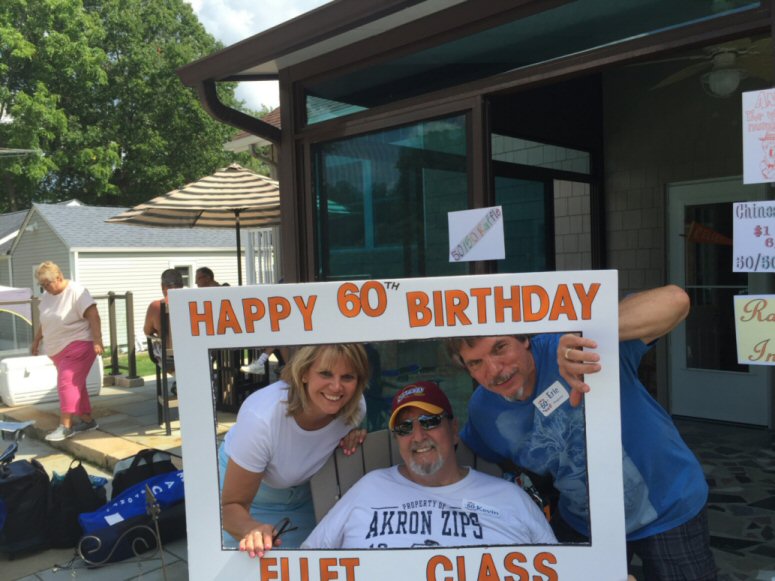 Snap Shot of Cynthia Pirogowicz, Kevin Marsh, and Eric Pirogowicz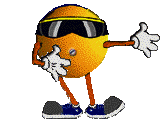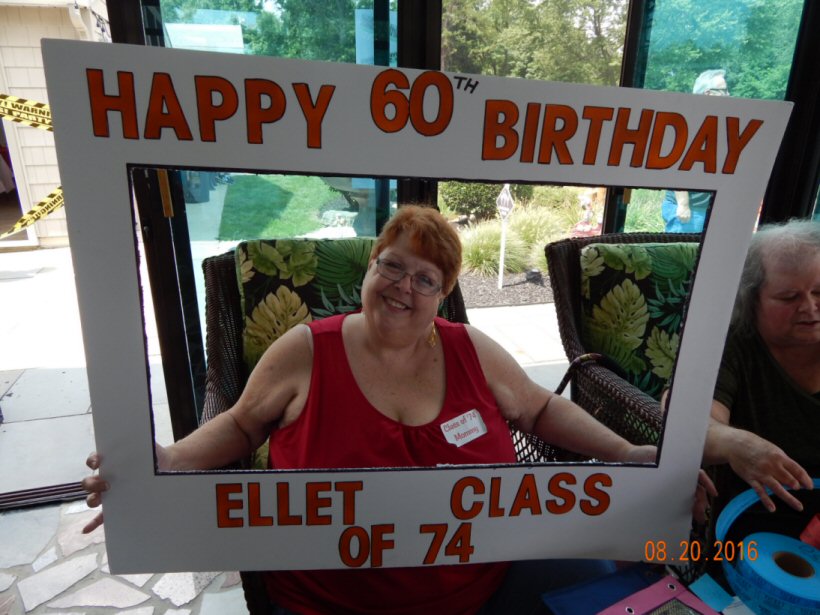 Better not leave ME out...this is MY Snap Shot!!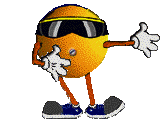 Here's a Snap Shot of Eddie Latchaw, Kathy Callahan Livak, and David Byard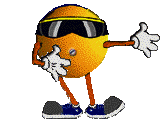 Garry Moneypenny and Cynthia Pirogowicz Sheeks, in their Snap Shot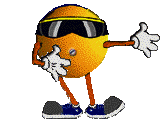 Kevin Marsh, in his Snap Shot, while Eric Pirogowicz looks on...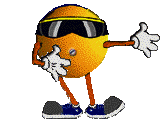 This is a Snap Shot with Mike & Diana Madonio, with Don Harvey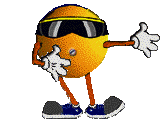 Mike and Diana Madonio in another Snap Shot
(I think Diana's trying to figure out where Don Harvey went....)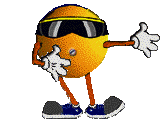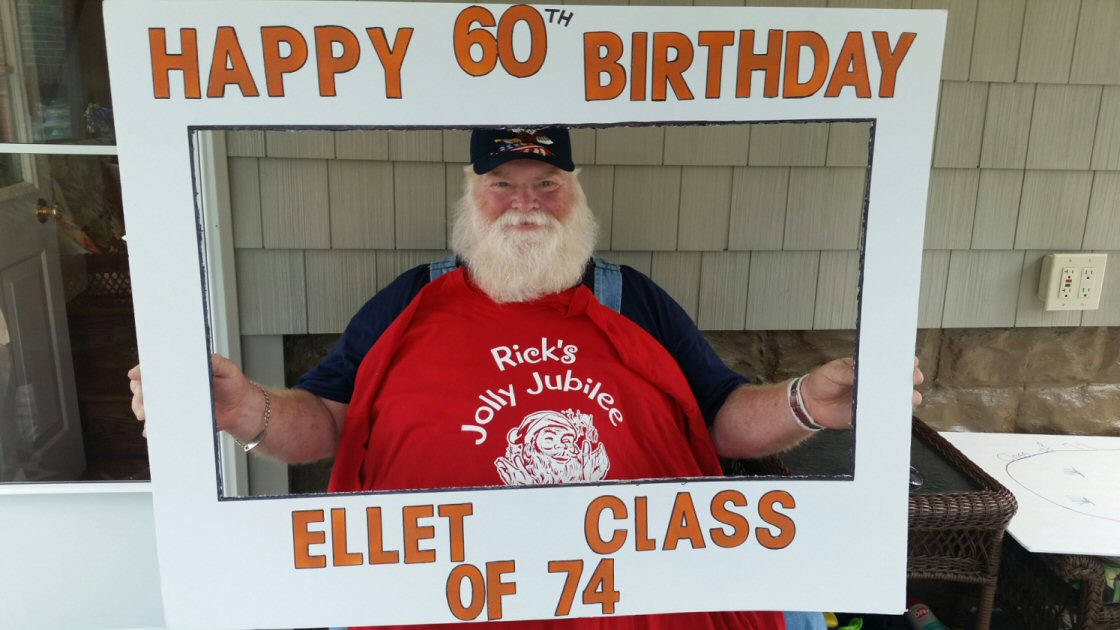 Rick Dickey's Snap Shot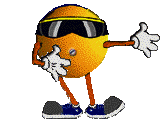 SusanBeth Boyts Pangburn mugging in a Snap Shot, with Kevin Marsh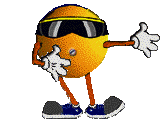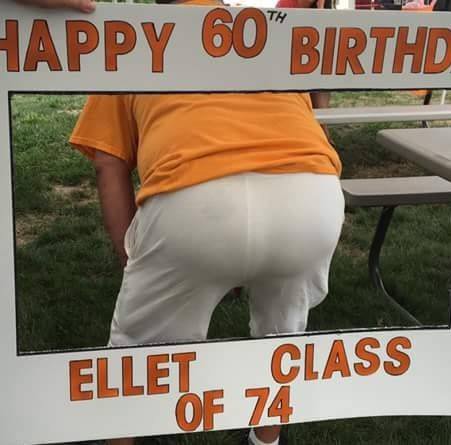 And...of course...Jeffy had to put his best...um...cheek....forward!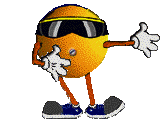 I don't believe this is EVERYONE who came to the Birthday Party, but it's sure close.
It's also the best group shot...out of 16!!
Y'all gotta learn to hold still...together!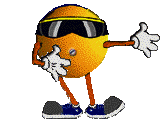 Flowers of appreciation.
Thank you so much.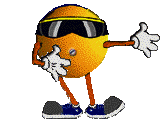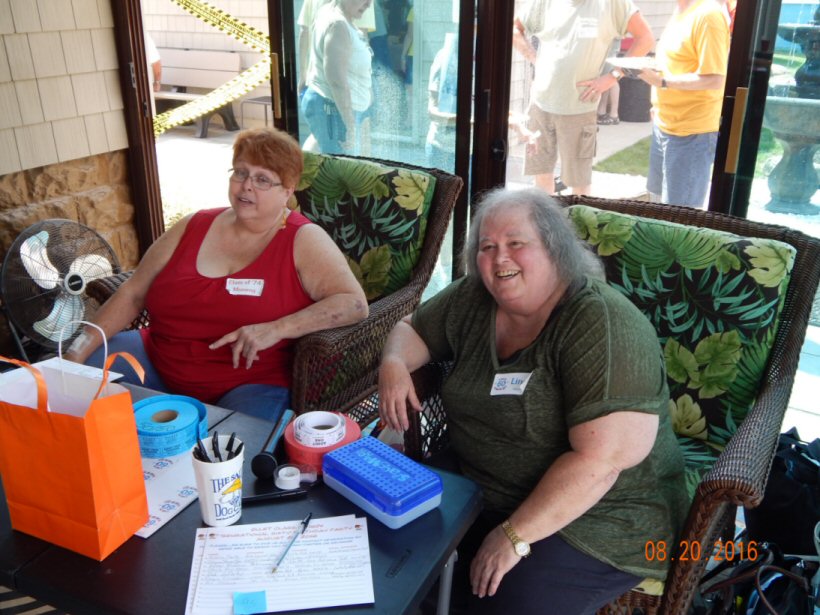 Debi-Ellen & Linda Harp Engle
The work I do is very time-consuming.
And, at our events, it's almost frantic!
I would have been lost, this time,
had Linda not graciously agreed to help me.
Thank you, Linda.
As one of my longest friends...
(notice I didn't say old)
You know I love you.